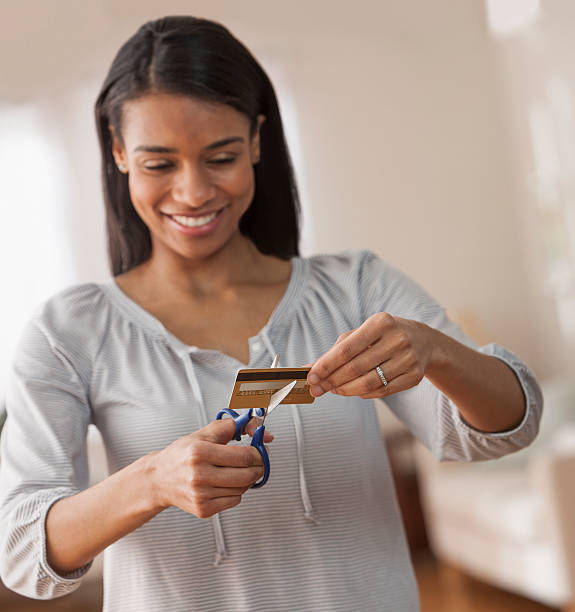 secure your financial future
You need to eliminate your debt in the fastest and least costly manner!
Our Unique Debt Resolution Program
Unlike others, we are unique because we provide bankruptcy solutions and solutions outside of bankruptcy to resolve and eliminate debt. To secure your financial future and gain a fresh start, call or complete the form today for a Free Consultation.
Avoid Bankruptcy and Eliminate Credit Card Debt and Bills. Credit card debt is financial cancer. We eliminate your debt through our unique "Debt Resolution" program. Unlike "Debt Settlement" companies who make false claims, overcharge, and are frowned upon by the FTC and CFPB, our Debt Resolution program is streamlined to take 12-24 months in contrast to Debt Settlement, which takes over 4 years, is far lest costly and includes, at no additional cost, our defense of any lawsuits brought by the credit card companies. To be candid, Debt Settlement does not work – but Debt Resolution is an ideal solution when bankruptcy is not a viable option.
Debt Resolution works best for individuals who are in the credit card trap and recognize they need to eliminate the debt so they can save for their future. Wouldn't you rather have the option to save for your retirement or your child's education than pay the credit card and hospital bills? We believe you should pay yourself instead of paying 29% interest to the credit card companies! Our philosophy is simple. Your responsibility is to your family and your financial future – and no one else. The credit card industry's goal is to bleed every penny of interest and late fees they can get. Our goal is to protect you from them and to allow you to exit the credit card trap in the fastest and least costly method.
The Power of the Minimum Monthly Payment: You should be asking, "How am I going to find the money to pay PENNIES ON THE DOLLAR to the creditors I owe?" The answer is that the power of the minimum monthly payment creates the funds to resolve the debt. We find that with our aggressive negotiation tactics, we can use your minimum monthly payments to create a war chest to negotiate excellent settlements. We use the money you are already paying the creditors to get rid of the debt for pennies on the dollar.
Enter Your Information Below And We Will Contact You To Schedule Your Consultation
we help you understand the law
How We Find Your Best Solution
Thav Gross

Debt Resolution Program

National

Debt Settlement Programs

Projected Time Frame to Eliminate Debt
✅ 18-24 Months
❌ 48 Months
Legal Cost
✅ 10% of Debt
❌ 15-18% of Debt
Are you required to deposit money monthly?
✅ Never
❌ Yes
Are you charged to hold your monthly deposits?
✅ Never
❌ Yes
Settlement Range of Program
✅ 25% – 45%
❌ 60% and Higher
If you get sued, are you defended at no cost?
✅ ALWAYS
❌ NEVER
How Complicated is the Retainer Agreement?
✅ 2 Pages – Simple and Plain
❌ Extremely Complicated and Confusing
Proven Results?
✅ 40+ Years Experience
❌ Unhappy Clients
We find the best solution to your financial issues with the many different debt elimination strategies and techniques that we have perfected over our 40 years of experience. We don't attempt to put a square peg in a round hole like other firms. What works for some might not work for others. Your situation is unique; that's why we formulate a customized solution to resolve your issues.
You will meet with an experienced attorney that specializes in debt elimination strategies. You won't be meeting with a legal assistant or paralegal. Heading up our legal team for debt elimination is shareholder Attorney Brian Small. He is the Vice President of the Consumer Bankruptcy Association of Michigan with over 25 years in practice. "We love finding creative solutions for our clients."
At your Free consultation, your attorney will provide you with a complete analysis of your situation and suggest the most effective method and legal solution to solving your financial issues. You will walk away with a specific plan to eliminate your debt. Every Free Consultation is a confidential meeting between you and the attorney.
We find the best solution to solve your financial issues as quickly and effectively as possible.
Enter Your Information Below And We Will Contact You To Schedule Your Consultation

Featured On Our Weekly TV Show Law and Reality
When the economy collapsed in 2008, we brought you The Financial Crisis Talk Center radio and TV show and developed the discipline of Financial Crisis Management. Our innovation solutions continue today and can be seen and heard throughout the Metro Detroit market on our Law & Reality TV Show.
Our Specialties
We Can Do It All. Get In Touch For a Free Consultation
FINANCIAL MATTERS
BANKRUPTCY SERVICES
TAX PROBLEMS
FORECLOSURE
CREDIT CARD DEBT
MEDICAL DEBT
BUSINESS & PERSONAL
BUSINESS MATTERS
LITIGATION SERVICES
ESTATE PLANNING
SOCIAL SECURITY DISABILITY